Kills Burrowing Pests On Contact!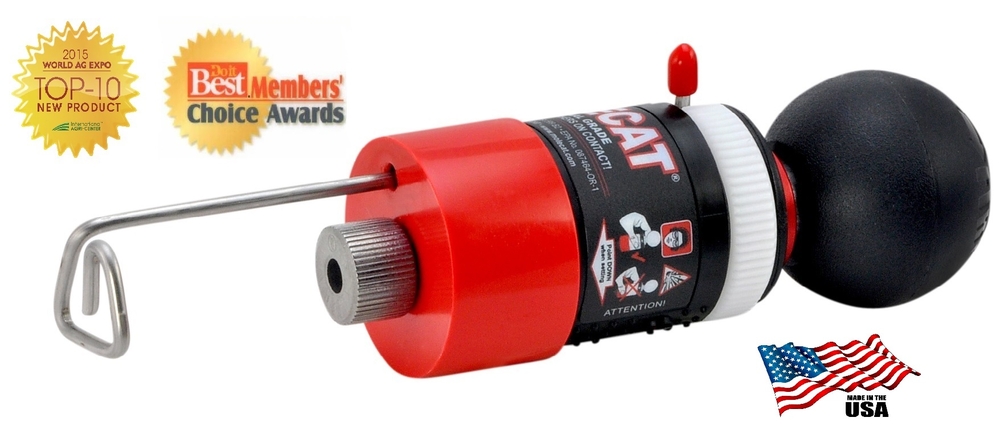 Are you wanting to get rid of burrowing pests? MOLECAT is more efficient than a trap - it kills instantly, safely, and humanely with a percussive blast. MOLECAT can also be used to get rid of yard pests like shrews, rats, squirrels and snakes.
Actual Size: 7.25" x 1 3/4"
Click on a store logo to find a retailer near you
MOLECAT Kit
Easily eliminate burrowing pests. MOLECAT's patented design delivers safe vermin extermination. This eco-friendly, chemical-free, reusable system was developed with personal, child and pet safety in mind. Effectively exterminates moles, gophers, shrews, rats, squirrels and snakes. Make MOLECAT your burrowing pest control solution.
Includes
(1) MOLECAT® Unit with Firing Barrel
(10) BLANK Extermination Cartridges*
(10) Scent Free Bags
(1) Cartridge Punch
(1) Stainless Steel Anchor
Instructions/Warranty packed inside a handy Jute storage bag
*cartridge packaging may vary
Kills Pests by Explosive Blast
Easy Setup
No Batteries/All Mechanical
Reloadable (Refills Available)
No Handling Dead Pests
Eco-Friendly and Humane
Affordable DIY Extermination
Designed with 2 Safeties